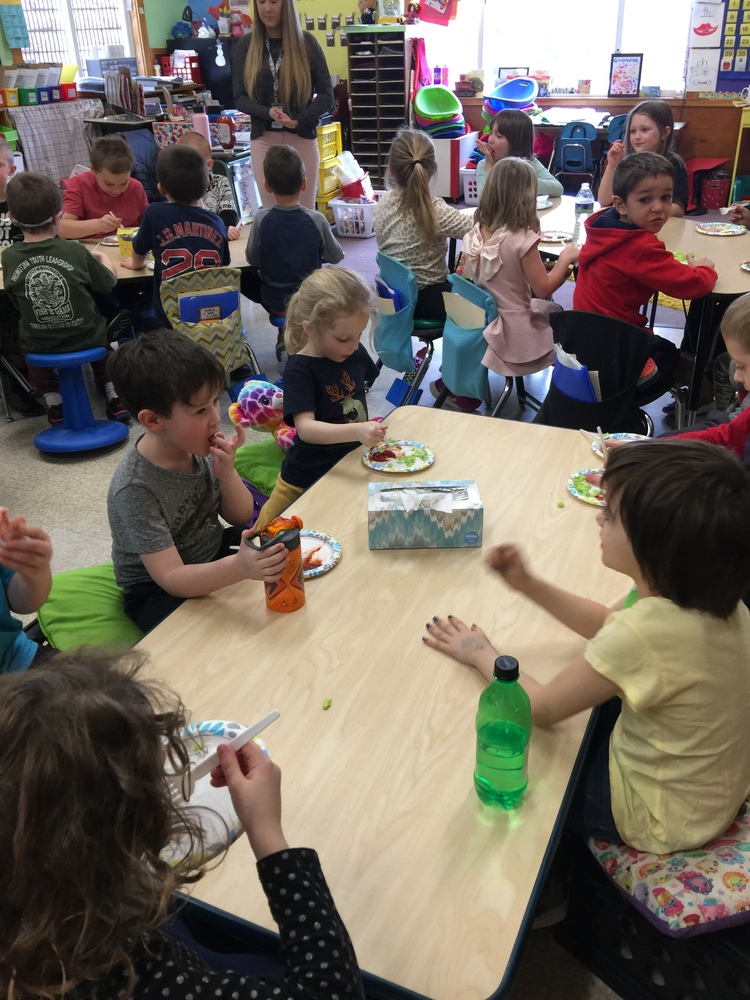 Grades K and 1 Celebrate Dr. Seuss's Birthday with Green Eggs and Ham!!
Jeff Paul
Monday, March 09, 2020
Students from Mrs. Goodwin's Kindergarten class and Mrs. Nickerson's First Grade class enjoyed some Green Eggs and Ham as part of the week long celebration of Dr. Seuss's Birthday last week!!