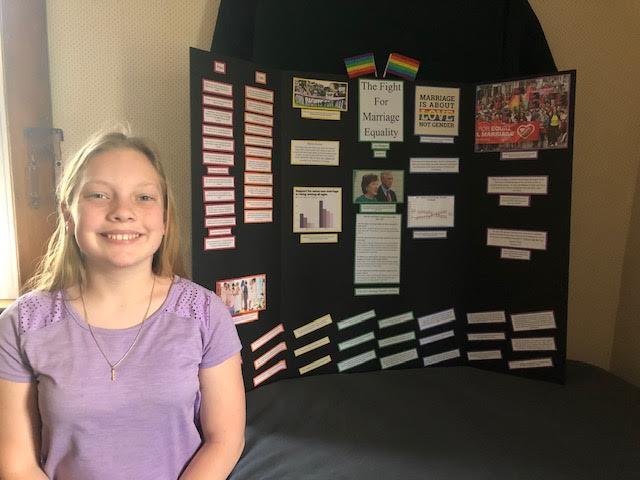 National History Day Opening Ceremony!
Tom Christie
Sunday, June 14, 2020
Tonight was the virtual National History Day Ceremony for our 4 students competing in the National competition being held in Washington D.C. this week. Good luck to Sophie, Walter, Aaron, and Ali! Here is the link to the documentary that was entered. A photo of Ali and her exhibit about Marriage Equality is part of this article as well.
https://drive.google.com/file/d/1PX8i6Ny7BqRVwmIKwP5IMxKxCBCi_d6r/view